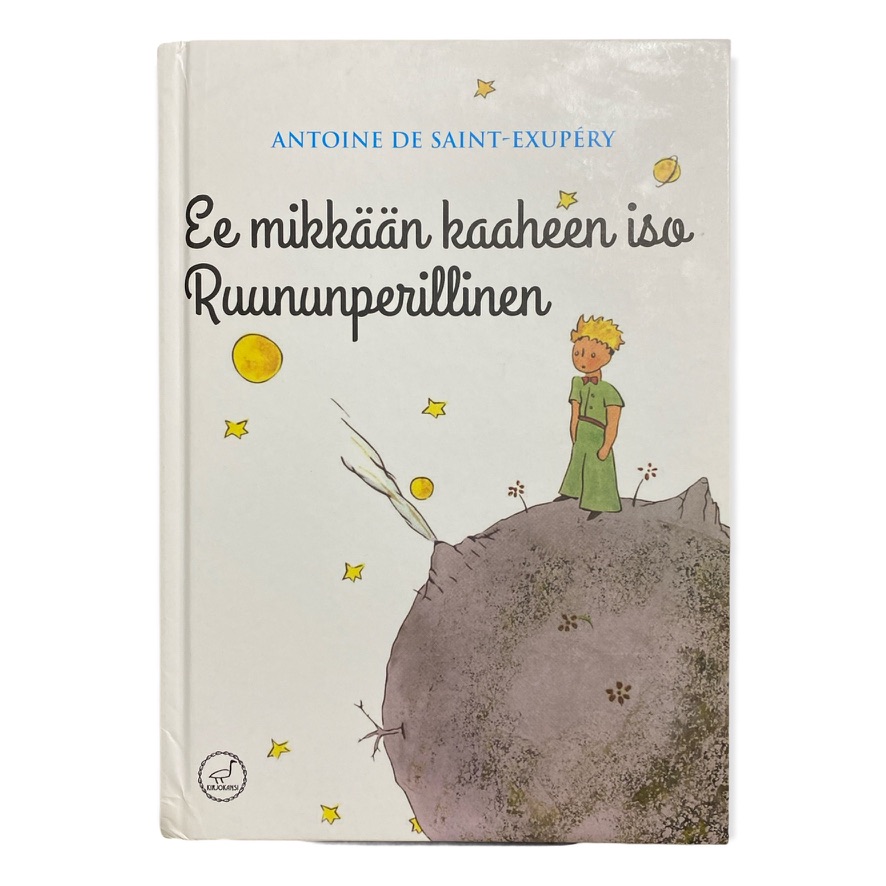 Ee mikkään kaaheen iso Ruununperillinen — in Savonian dialect of Finnish language.
The Savonian dialects (also called Savo Finnish) are forms of the Finnish language spoken in Savonia and other parts of Eastern Finland. It belongs to the eastern Finnish dialects and it is divided into more specific dialect groups. Savonian dialects form a dialect continuum with other Eastern dialects of Finnish and the Karelian language, with whom they have common ancestry in the Proto-Karelian language spoken in the coast of Lake Ladoga in the Iron Age.
Savonian dialects are the most widely distributed dialects of Finnish. They are spoken in the Savonia region (Northern and Southern), but also in North Karelia, parts of Päijät-Häme, Central Finland, Kainuu, Koillismaa district of Northern Ostrobothnia, the lake section between Southern and Central Ostrobothnia as far north as Evijärvi and in the municipalities of Pudasjärvi and the Southern part of Ranua in Lapland. Also the language spoken by forest settlers in Värmland and Norwegian Hedmark of Central Scandinavia belonged to the old Savonian dialects. The area of Savonian dialects makes up one third of the whole area of Finland.