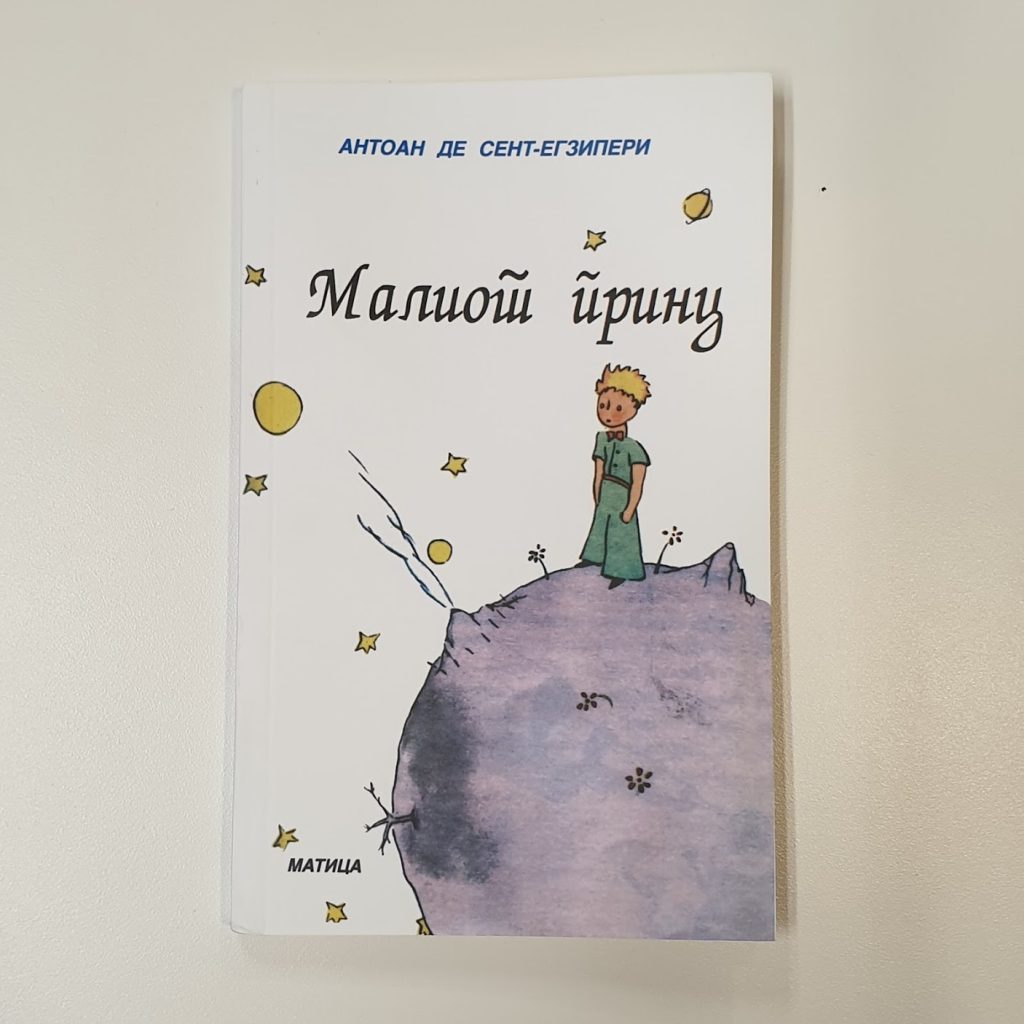 Малиот Принц / Maliot Prints — in Makedonski.
Macedonian (македонски јазик / Makedonski jazik) is an Eastern South Slavic language. Spoken as a first language by around two million people, it serves as the official language of North Macedonia. Most speakers can be found in the country and its diaspora, with a smaller number of speakers throughout the transnational region of Macedonia. Macedonian is also a recognized minority language in parts of Albania, Bosnia and Herzegovina, Romania, and Serbia.
Macedonian developed out of the western dialects of the East South Slavic dialect continuum, whose earliest recorded form is Old Church Slavonic. During much of its history, this dialect continuum was called "Bulgarian", although in the 19th century, its western dialects came to be known separately as "Macedonian". Standard Macedonian was codified in 1945 and has developed modern literature since. As it is part of a dialect continuum with other South Slavic languages, Macedonian has a high degree of mutual intelligibility with Bulgarian and varieties of Serbo-Croatian.
Linguists distinguish 29 dialects of Macedonian, with linguistic differences separating Western and Eastern groups of dialects.