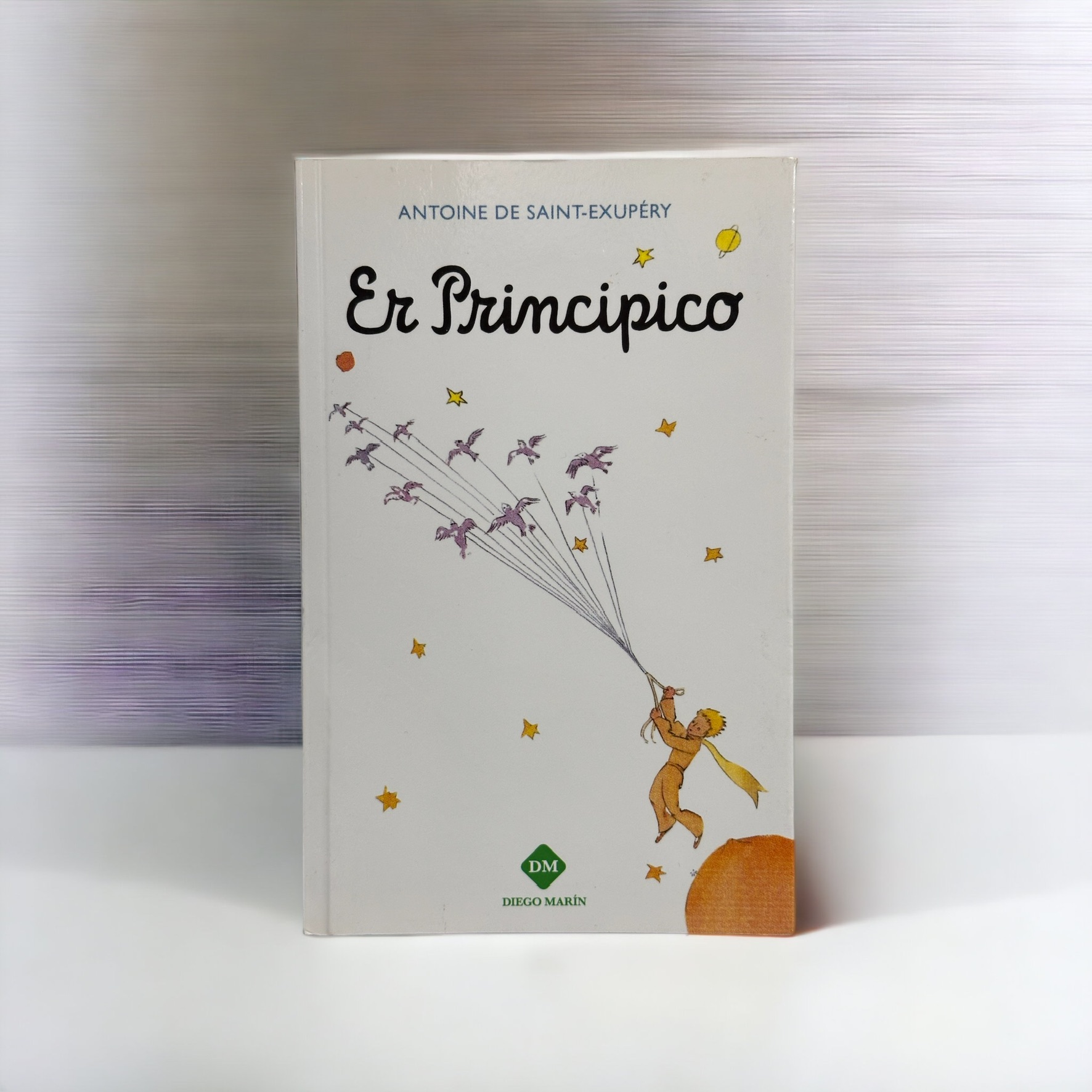 Er Principico, in Murcian.
Murcian is a variant of Peninsular Spanish, spoken mainly in the autonomous community of Murcia and the adjacent comarcas of Vega Baja del Segura and Alto Vinalopó in the province of Alicante (Valencia), the corridor of Almansa in Albacete (Castile-La Mancha). In a greater extent, it may also include some areas that were part of the former Kingdom of Murcia, such as southeastern Albacete (now part of Castile La Mancha) and parts of Jaén and Almería (now part of Andalusia).
The linguistic varieties of Murcian form a dialect continuum with Eastern Andalusian and Manchego Peninsular Spanish.
Murcian is considered a separate language of Spanish by some of its native speakers, who call it llengua murciana. The term panocho is also used to designate the Murcian language, however it mostly refers to the variety spoken in the comarca of the Huerta de Murcia.