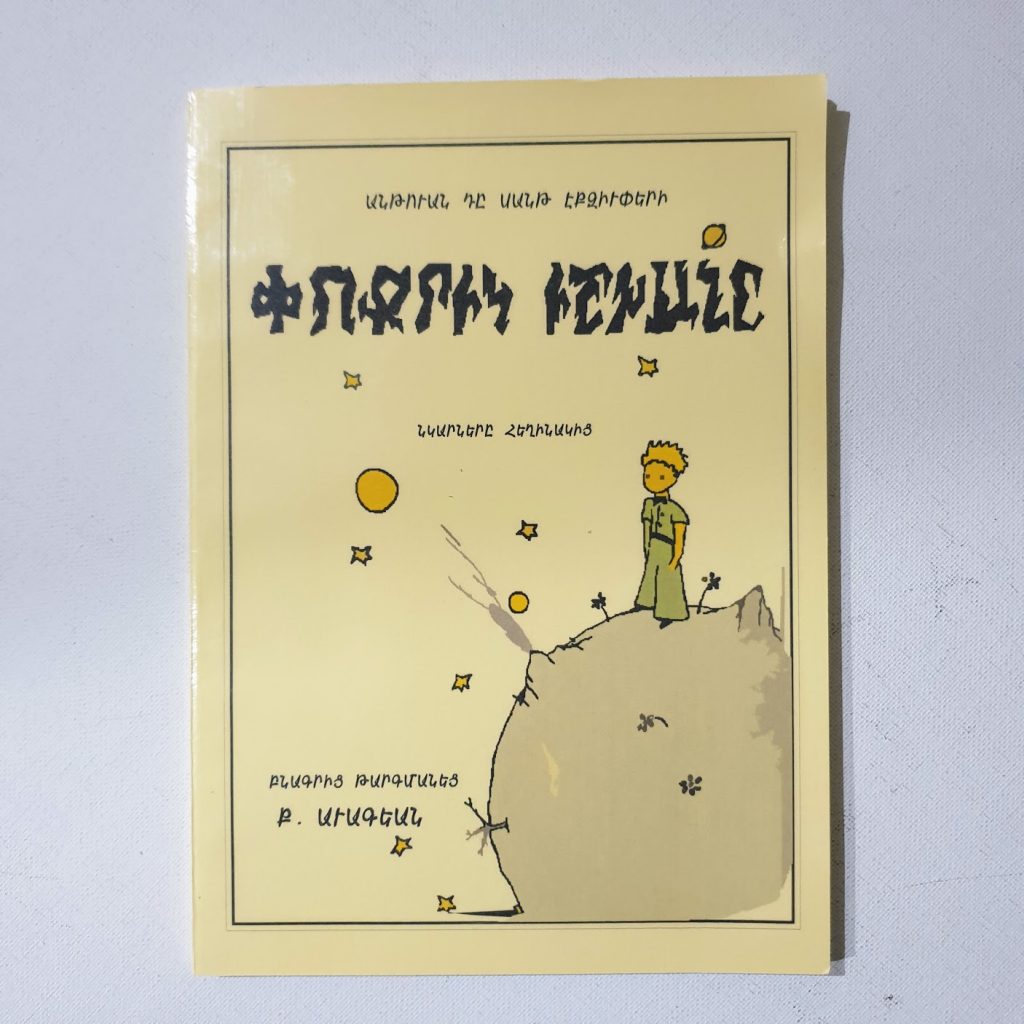 Փոքրիկ իշխանը / Pokrig Ishkhane — in Western Armenian spoken by Armenian community in Iran.
---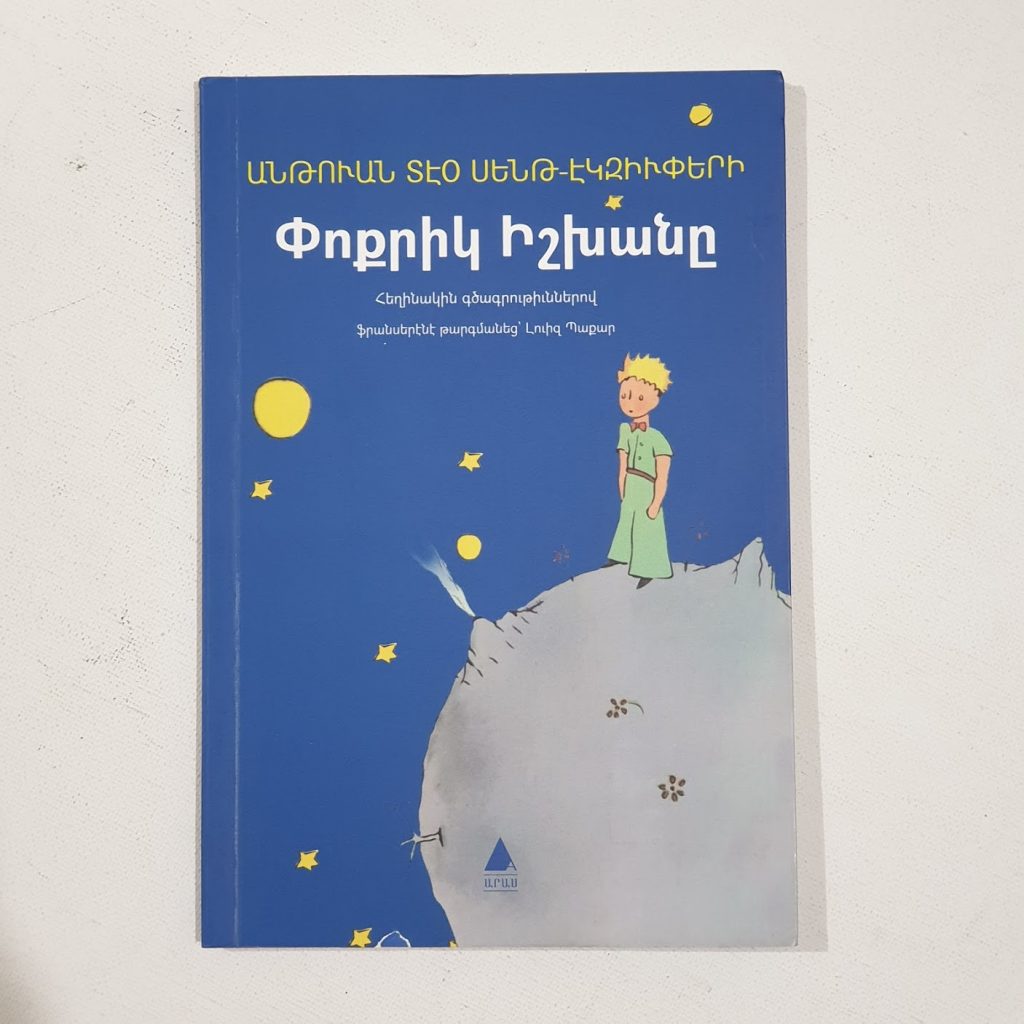 Փոքրիկ իշխանը / Pokrig Ishkhane — in Western Armenian.
Until the early 20th century, various Western Armenian dialects were spoken in the Ottoman Empire, especially in the eastern regions historically populated by Armenians known as Western Armenia. Following the extermination of the Armenian population during the Armenian Genocide of 1915 Standard Western Armenian is now spoken, almost exclusively, in the Armenian diaspora communities around the world, while the spoken or dialectal varieties of Western Armenian currently in use include Homshetsi, spoken by the Hemshin peoples; the dialects of Armenians of Kessab (Քեսապի բարբառ), Latakia and Jisr al-Shughur (Syria), Anjar, Lebanon, and Vakıflı, Samandağ (Turkey), part of the "Sueidia" dialect (Սուէտիայի բարբառ). Forms of the Karin dialect of Western Armenian are spoken by several hundred thousand people in Northern Armenia, mostly in Gyumri, Artik, Akhuryan, and around 130 villages in the Shirak province, and by Armenians in Samtskhe–Javakheti province of Georgia (Akhalkalaki, Akhaltsikhe).