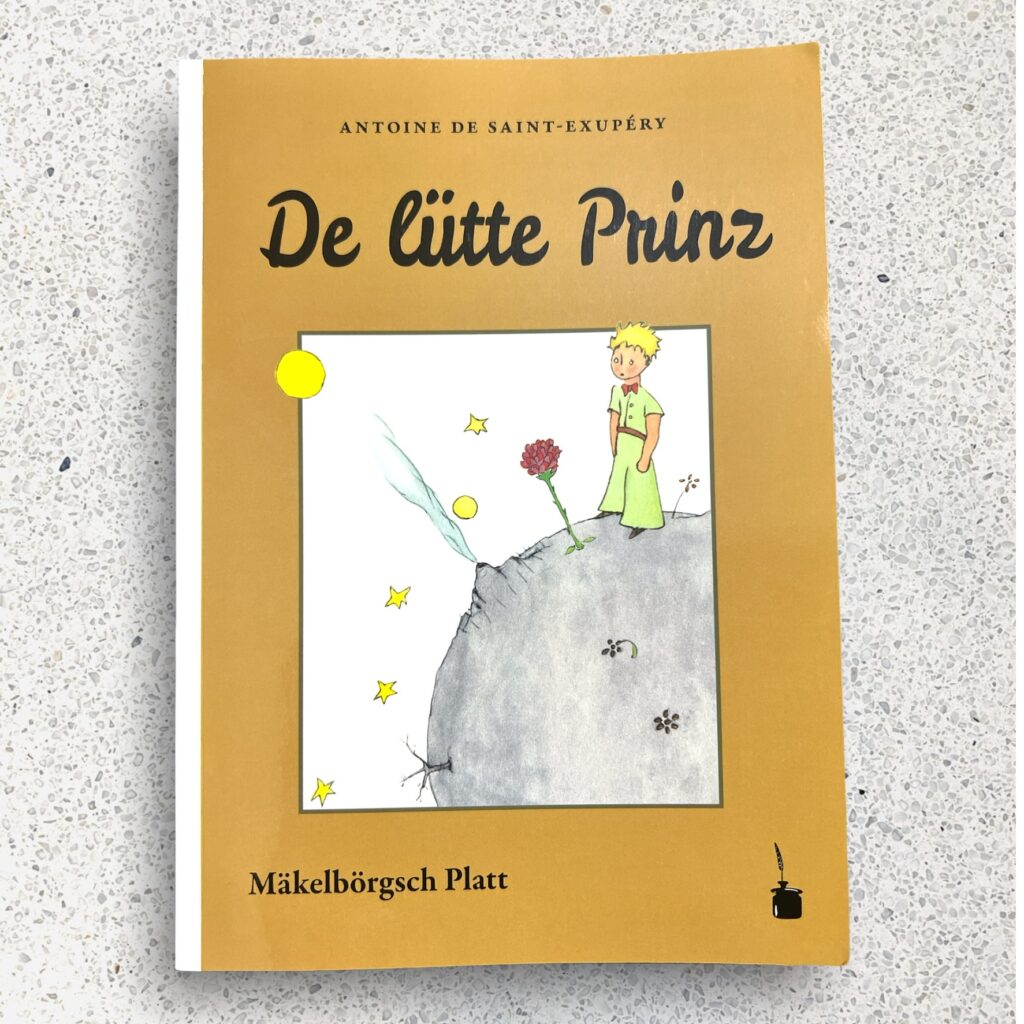 De Lütte Prinz — in Mecklenburgian dialect of Low Germany.
Mecklenburg or Mękel(n)borg is a historical region in northern Germany comprising the western and larger part of the federal-state Mecklenburg-Western Pomerania. The largest cities of the region are Rostock, Schwerin, Neubrandenburg, Wismar and Güstrow. The name Mecklenburg derives from a castle named Mikilenburg (Old Saxon for "big castle", hence its translation into New Latin and Greek as Megalopolis), located between the cities of Schwerin and Wismar. In Slavic languages it was known as Veligrad, which also means big castle. It was the ancestral seat of the House of Mecklenburg; for a time the area was divided into Mecklenburg-Schwerin and Mecklenburg-Strelitz among the same dynasty.
Linguistically Mecklenburgers retain and use many features of Low German vocabulary or phonology. The adjective for the region is Mecklenburgian (German: mecklenburgisch); inhabitants are called Mecklenburgians (German: Mecklenburger).
The Low German dialects spoken in the Netherlands are mostly referred to as Low Saxon, those spoken in northwestern Germany (Lower Saxony, Westphalia, Schleswig-Holstein, Hamburg, Bremen, and Saxony-Anhalt west of the Elbe) as either Low German or Low Saxon, and those spoken in northeastern Germany (Mecklenburg-Western Pomerania, Brandenburg, and Saxony-Anhalt east of the Elbe) mostly as Low German. This is because northwestern Germany and the northeastern Netherlands were the area of settlement of the Saxons (Old Saxony), while Low German spread to northeastern Germany through eastward migration of Low German speakers into areas with a Slavic-speaking population (Germania Slavica).