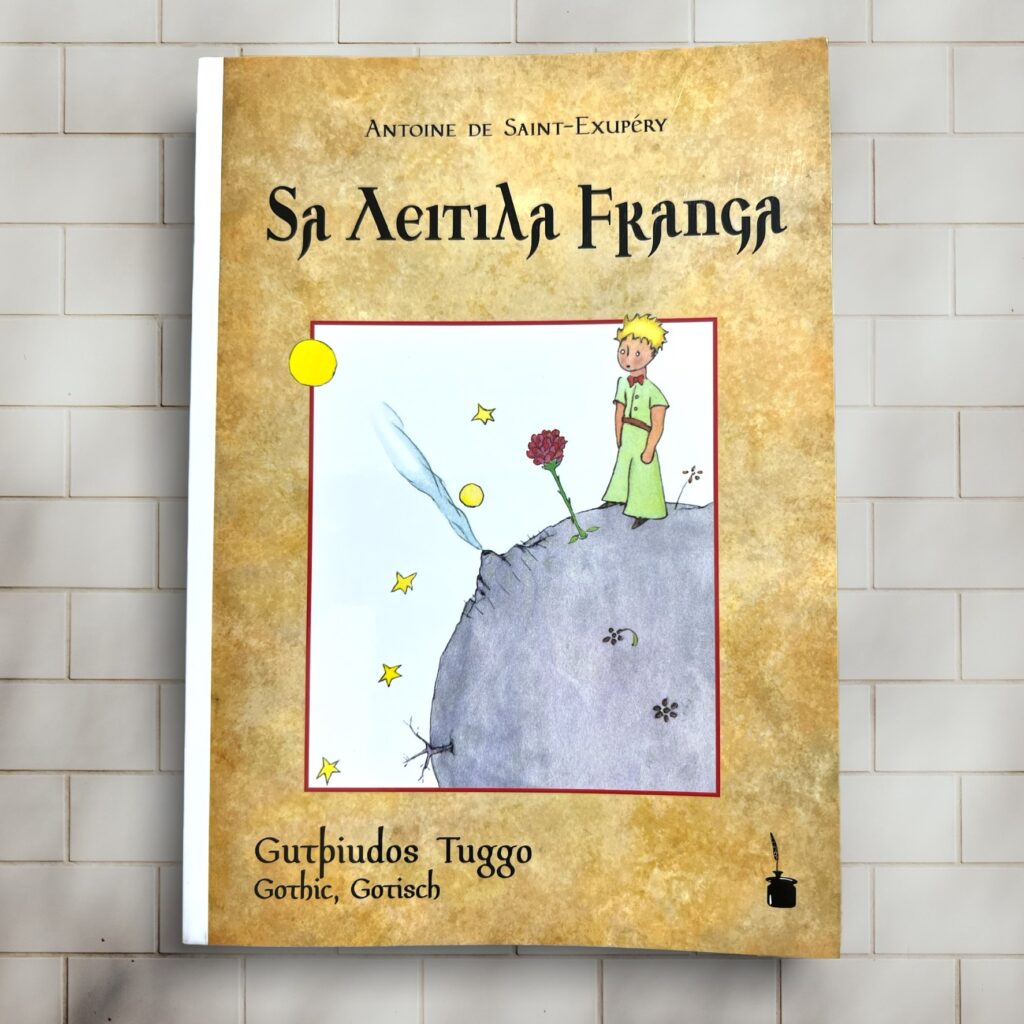 Sa Leitila Franja — in Gothic.
Gothic is an extinct East Germanic language that was spoken by the Goths. It is known primarily from the Codex Argenteus, a 6th-century copy of a 4th-century Bible translation, and is the only East Germanic language with a sizeable text corpus. All others, including Burgundian and Vandalic, are known, if at all, only from proper names that survived in historical accounts, and from loanwords in other languages such as Portuguese, Spanish, and French.
As a Germanic language, Gothic is a part of the Indo-European language family. It is the earliest Germanic language that is attested in any sizable texts, but it lacks any modern descendants. The oldest documents in Gothic date back to the fourth century. The language was in decline by the mid-sixth century, partly because of the military defeat of the Goths at the hands of the Franks, the elimination of the Goths in Italy, and geographic isolation (in Spain, the Gothic language lost its last and probably already declining function as a church language when the Visigoths converted from Arianism to Nicene Christianity in 589). The language survived as a domestic language in the Iberian peninsula (modern-day Spain and Portugal) as late as the eighth century. Gothic-seeming terms are found in manuscripts subsequent to this date, but these may or may not belong to the same language. In particular, a language known as Crimean Gothic survived in the lower Danube area and in isolated mountain regions in Crimea. Lacking certain sound changes characteristic of Gothic, however, Crimean Gothic cannot be a lineal descendant of Bible Gothic.