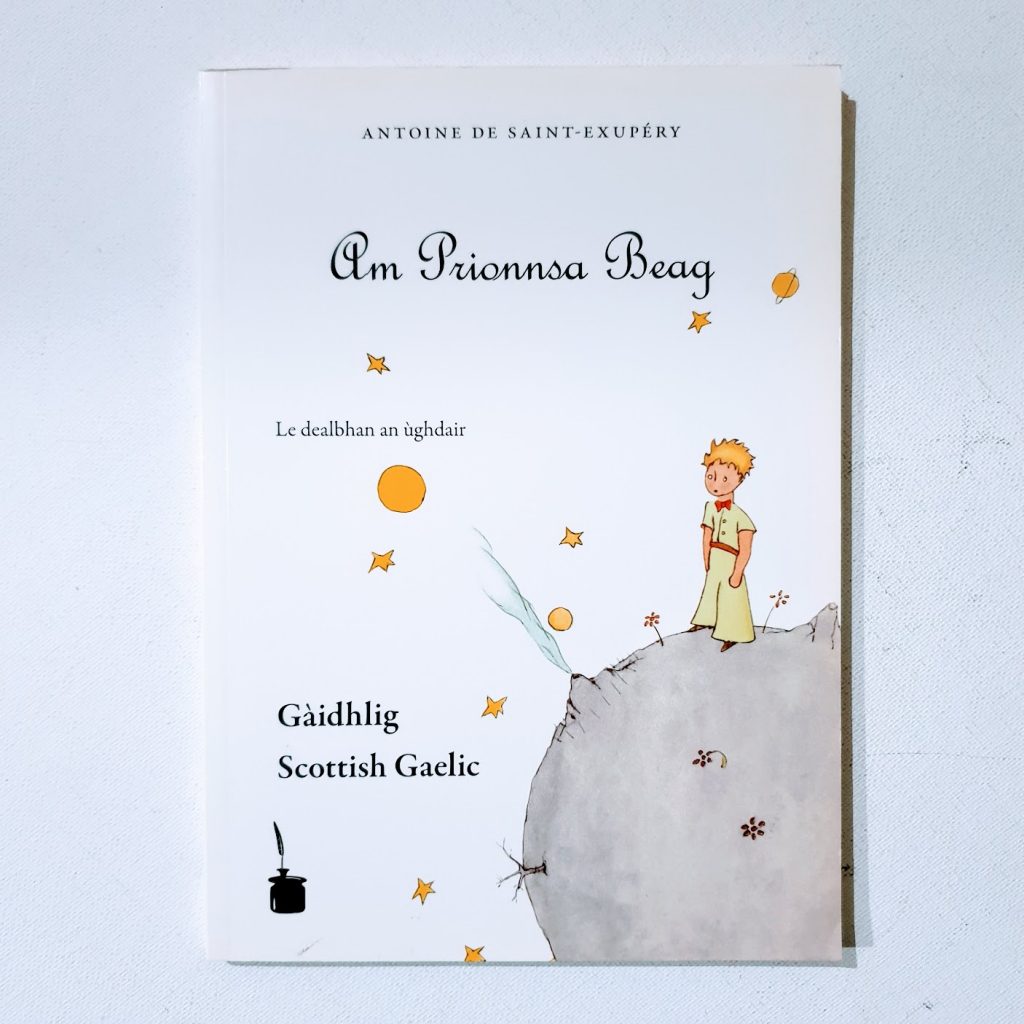 Am Prionnsa Beag, in Scottish Gaelic.
Scottish Gaelic (Gàidhlig / Scots Gaelic) is a Goidelic language (in the Celtic branch of the Indo-European language family) native to the Gaels of Scotland. As a Goidelic language, Scottish Gaelic, as well as both Irish and Manx, developed out of Old Irish. It became a distinct spoken language sometime in the 13th century in the Middle Irish period, although a common literary language was shared by Gaels in both Ireland and Scotland down to the 16th century. Most of modern Scotland was once Gaelic-speaking, as evidenced especially by Gaelic-language place names.
Estimated ±50.000 people (1.1% of the Scottish) can speak Gaelic. The highest percentages of Gaelic speakers were in the Outer Hebrides. Scottish Gaelic is not an official language of the United Kingdom. However, it is classed as an indigenous language under the European Charter for Regional or Minority Languages, which the UK Government has ratified, and the Gaelic Language (Scotland) Act 2005 established a language-development body, Bòrd na Gàidhlig.