First Editions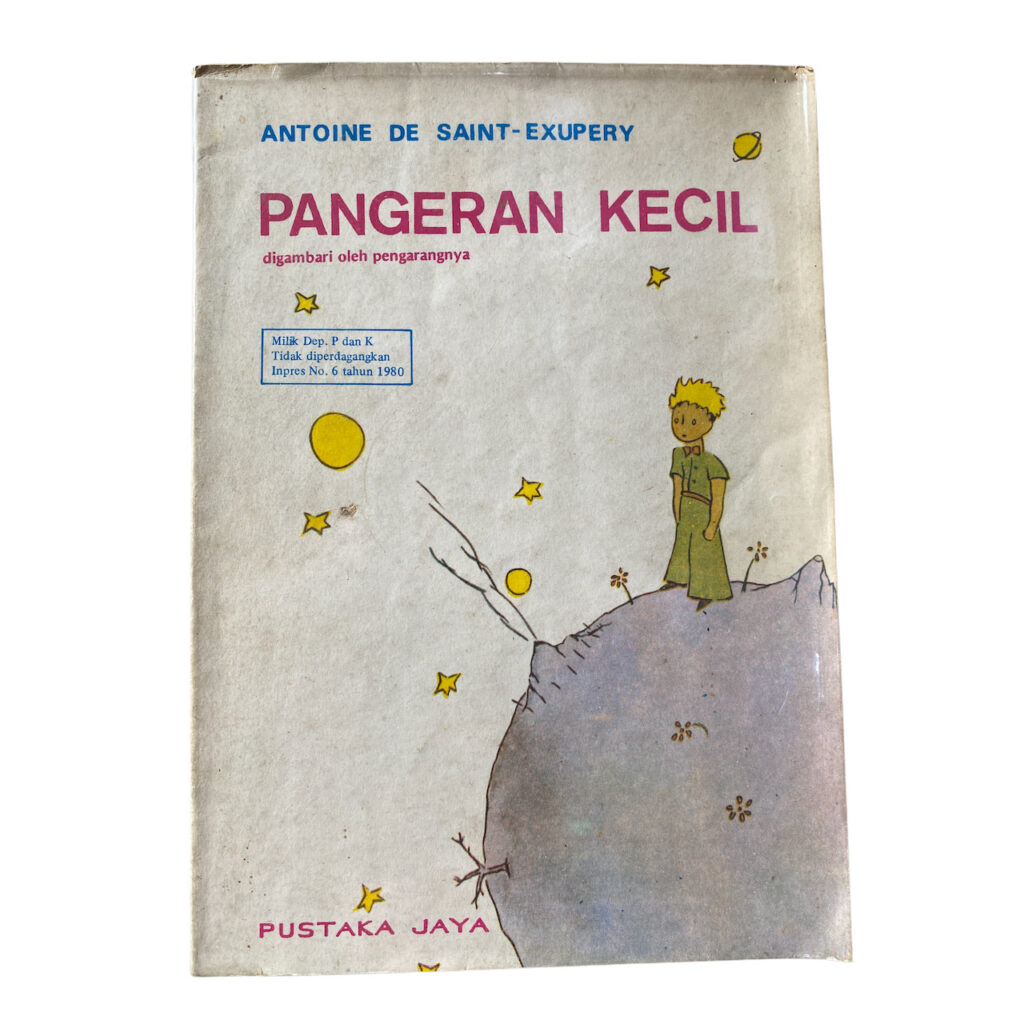 Pangeran Kecil, 1979. This is the first Le Petit Prince translation in Indonesian language. The translation process started when an Indonesian poet, Wing Karjo Wangsaatmadja, asked his students at Padjadjaran University to make a project to translate Le Petit Prince into Indonesian language.
The Indonesian language was standardised during Indonesia's struggle for independence in the early 20th century, and it has since become a unifying force for the diverse ethnic and linguistic groups that make up the country. It is based primarily on the Melayu language, which has been spoken in the region for centuries, but it has also been influenced by many other languages, including Javanese, Sanskrit, Arabic, Turkic, and some European languages (English, French, Portuguese, Spanish, Dutch, etc).
This book was published by Pustaka Jaya in 1979. The blue box on the cover mentioned that this book "Belongs to the Ministry of Education and Culture. Not for Sale. Presidential Order No 6/1980."
It was quite difficult to find this book, even in Indonesia. I found this one in a flea book market of Palasari, in Bandung city. I consider this book too valuable, so I read it only once. Then I read Le Petit Prince more in English and French editions.
---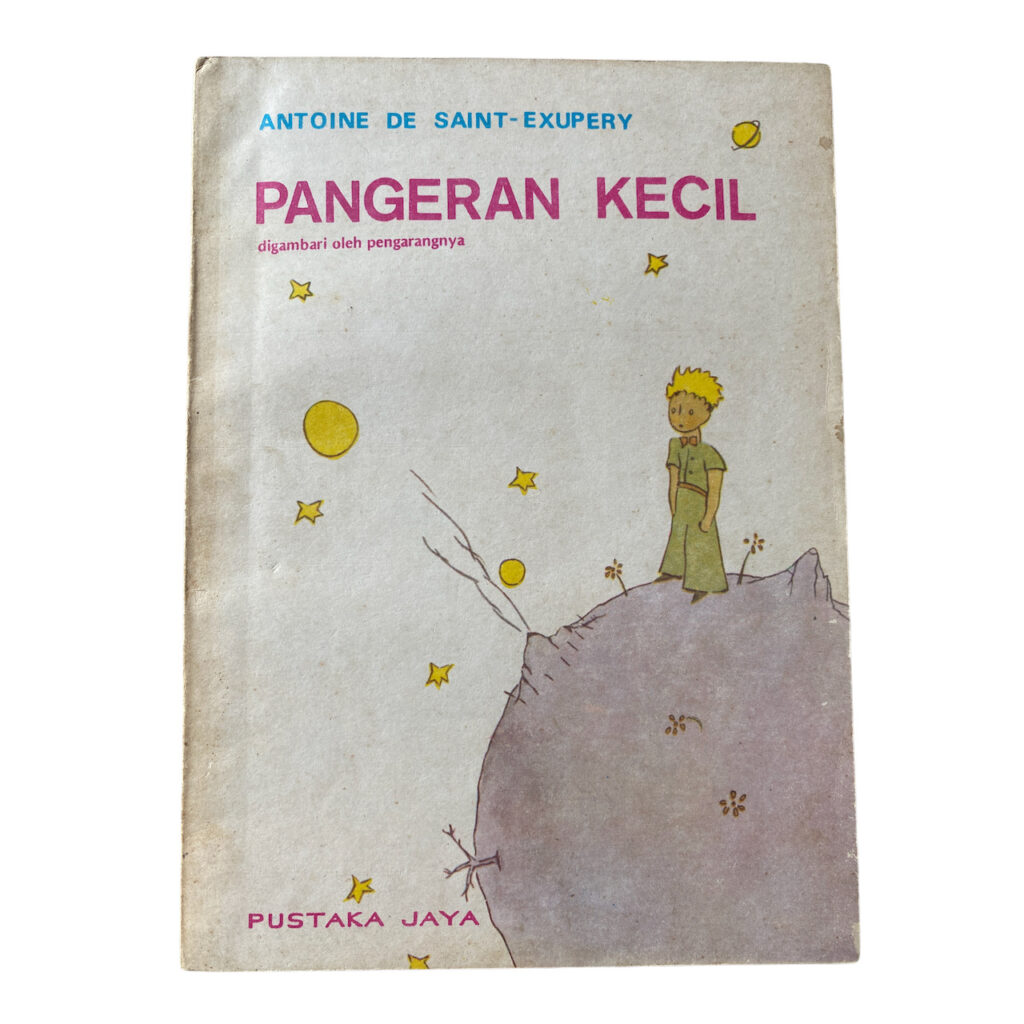 Pangeran Kecil, 1979. After the proliferation of digital marketplaces in Indonesia, it is now easier to find rare books in Indonesia. So I found another version of the first Indonesian translation of Le Petit Prince, published by Pustaka Jaya in 1979. This edition was printed without the blue box mentioned above. So this one was actually printed for sale. Amazingly I got this book in a perfect — but aged — condition.
---
Standard Editions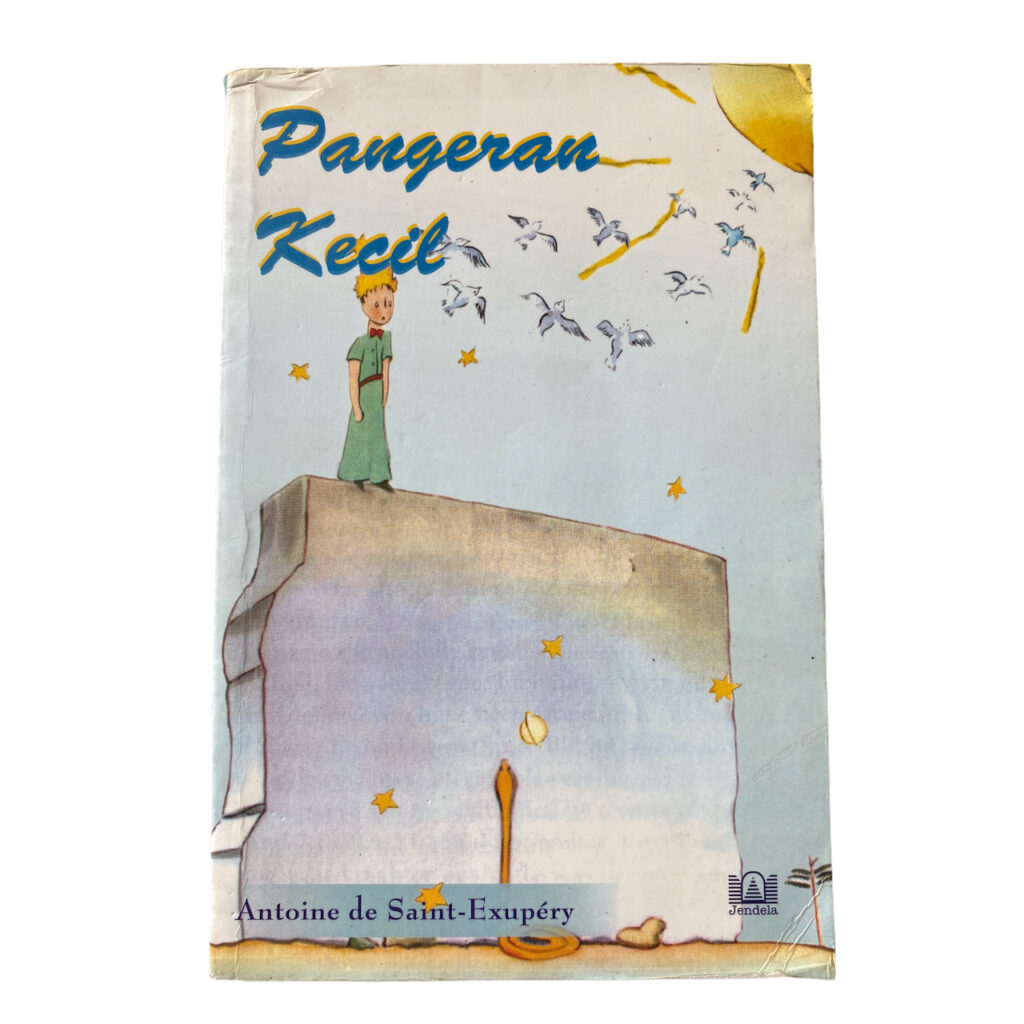 Pangeran Kecil, 2003. This book was published by Jendela publisher in Yogyakarta. But after getting an information that Gramedia (a quite bigger publisher) had a plan to republish another LPP translation, this little publisher chose to stop the printing and distribution. Or at least that was what I read somewhere a couple years ago.
---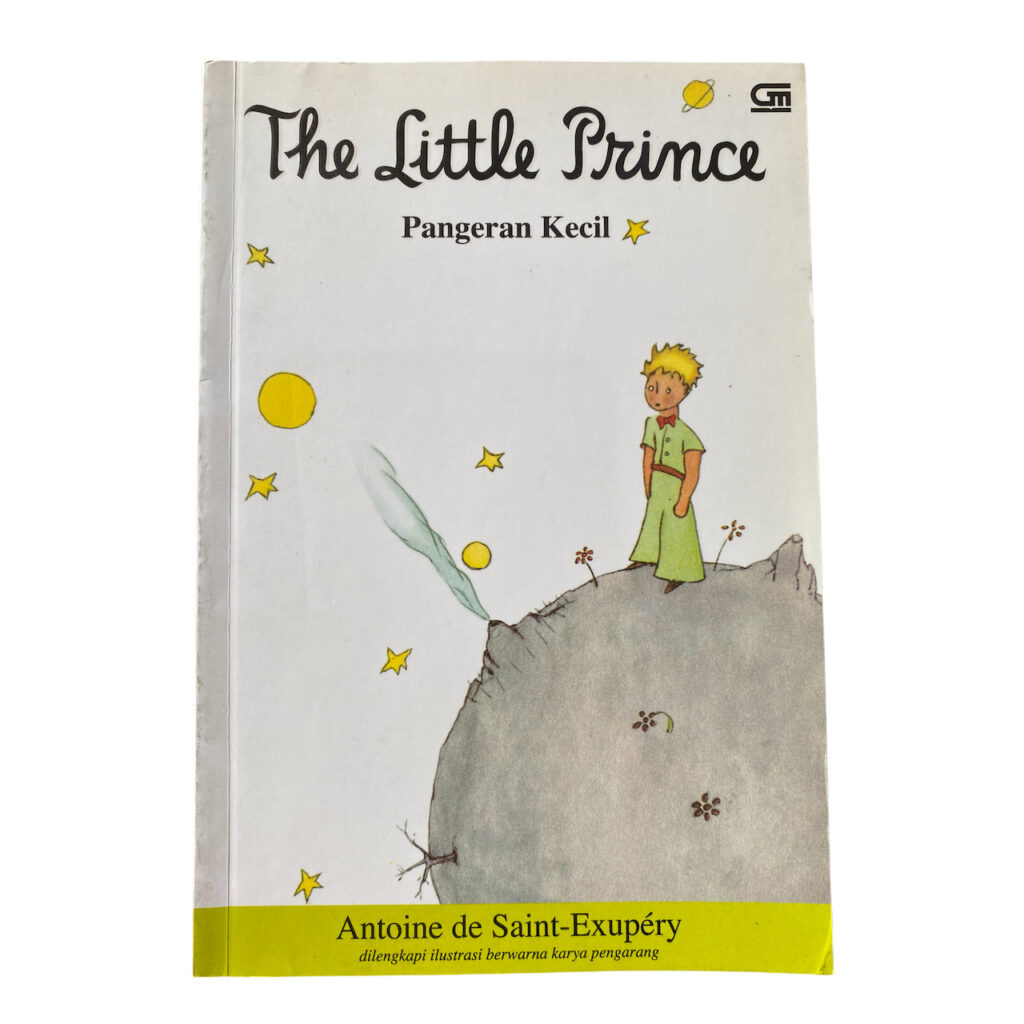 The Little Prince – Pangeran Kecil, 2003. And Le Petit Prince – Pangeran Cilik, 2007. Two translations by Gramedia: one from English edition, and another from French edition. Like many Gramedia translation book, the book titles are kept in their original language, subtitled by the Indonesian translation of the title. These translations were considered a great success in sales & distribution. Unfortunately, after 2011 they stopped the distribution — until after a movie successfully boost public interest to LPP.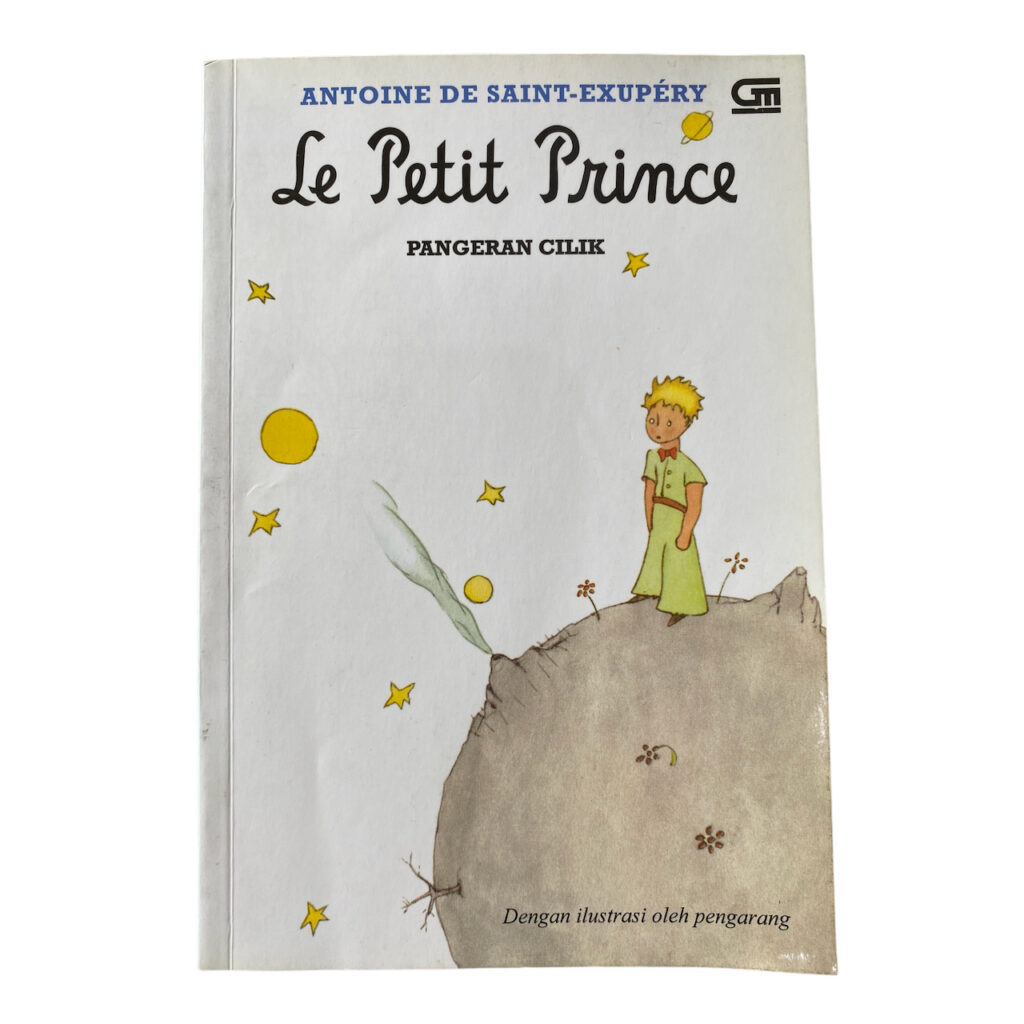 ---
Pangeran Kecil, 2021. This book is published by Kakatua in Yogyakarta. It is a part of the publisher's classical literature series. The translators are Andreas Nova and Nurul Hanafi.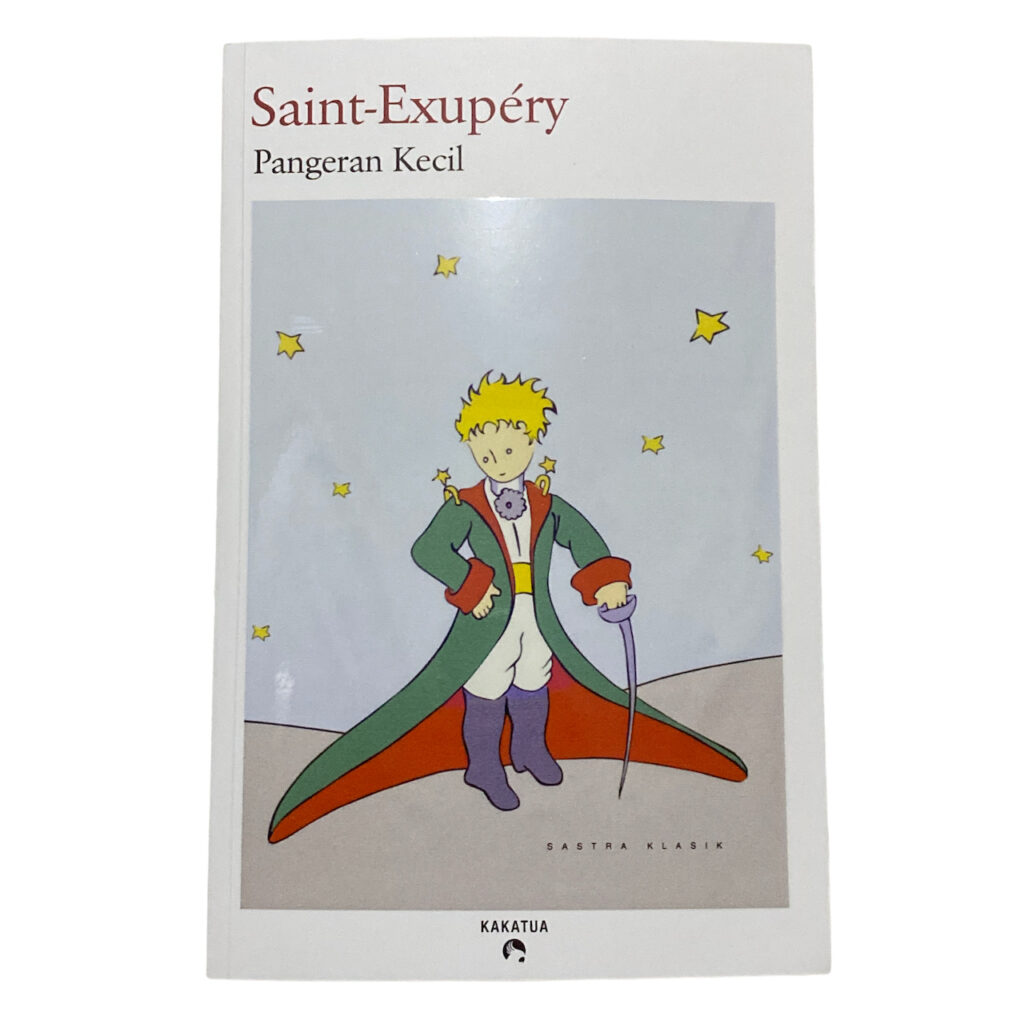 Special Collector Editions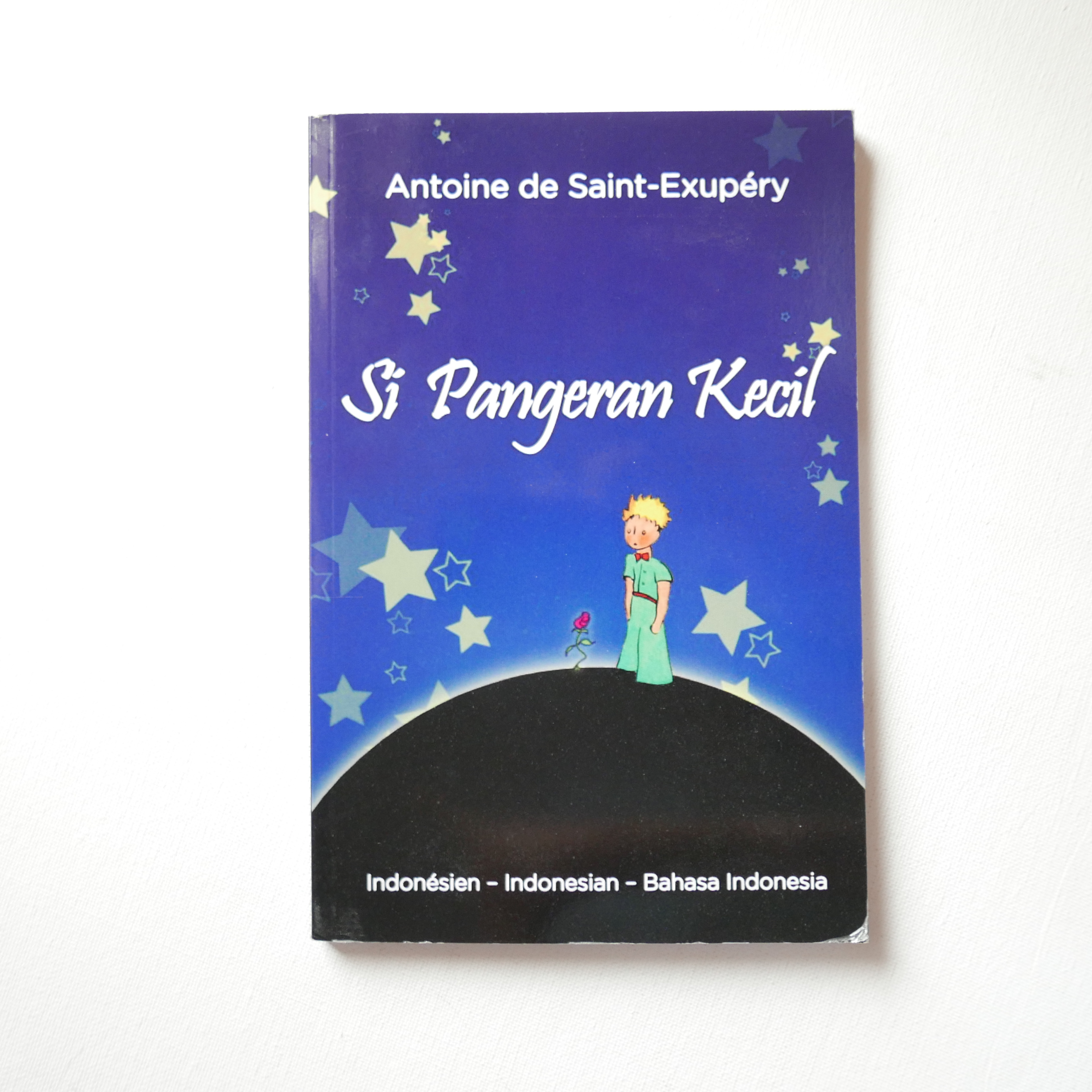 Si Pangeran Kecil, 2013. Experiencing the difficulty to find an Indonesian translation for fellows LPP enthusiasts overseas, I started to translate the book myself. This translation was written to commemorate the 70th anniversary of the publication of Le Petit Prince. I wrote this translation while travelling to some Indonesian cities, including Makassar, Semarang, Palembang, Denpasar, Bandung, and Jakarta. The source of the translation was a text in french, found in Australian Gutenberg project website.
I found a local publisher willing to publish this book. But the progress was awfully slow. Then I decided to self-published it via Lulu, so any LPP lovers can buy it directly from Lulu with virtually no constraints.
In 2018, this book was republished with standardised illustration throughout the book (drawing position etc).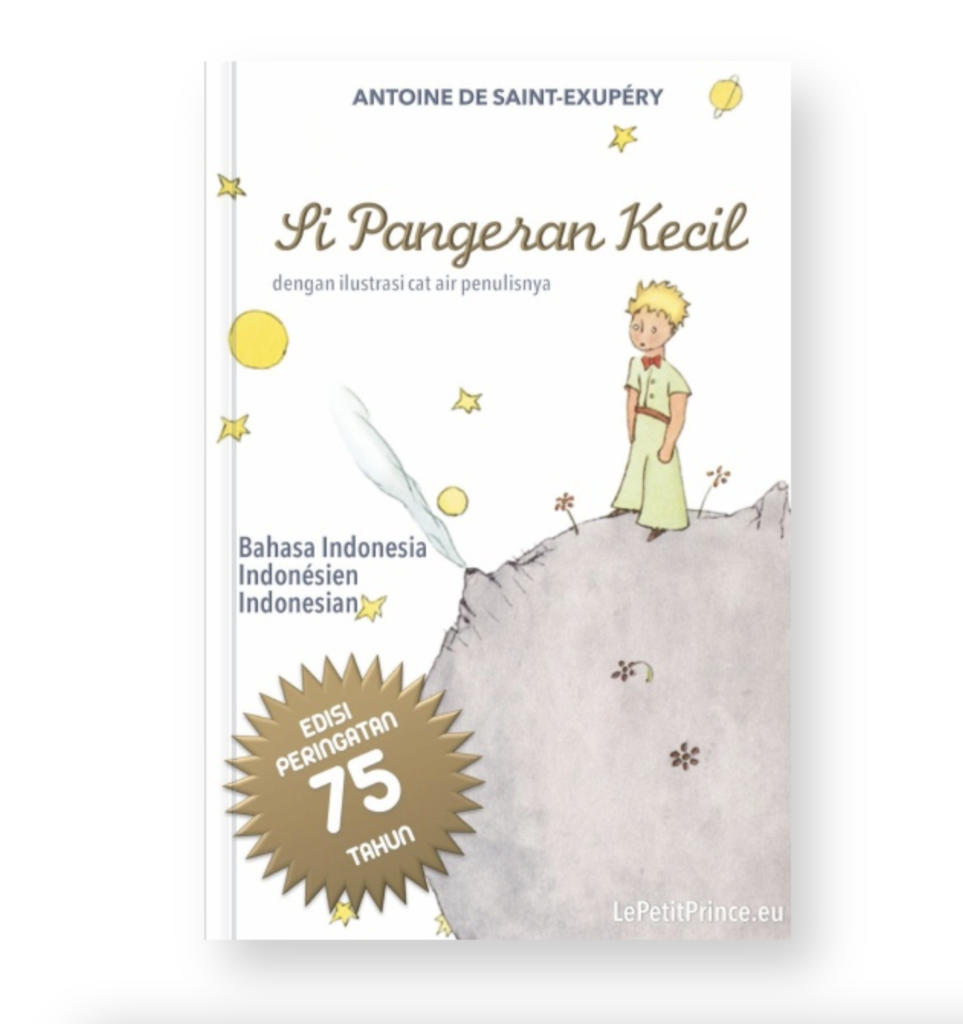 And in 2021, this books is transliterated into Cyrillic edition, but still in Indonesian language: Си Пангэран Кечил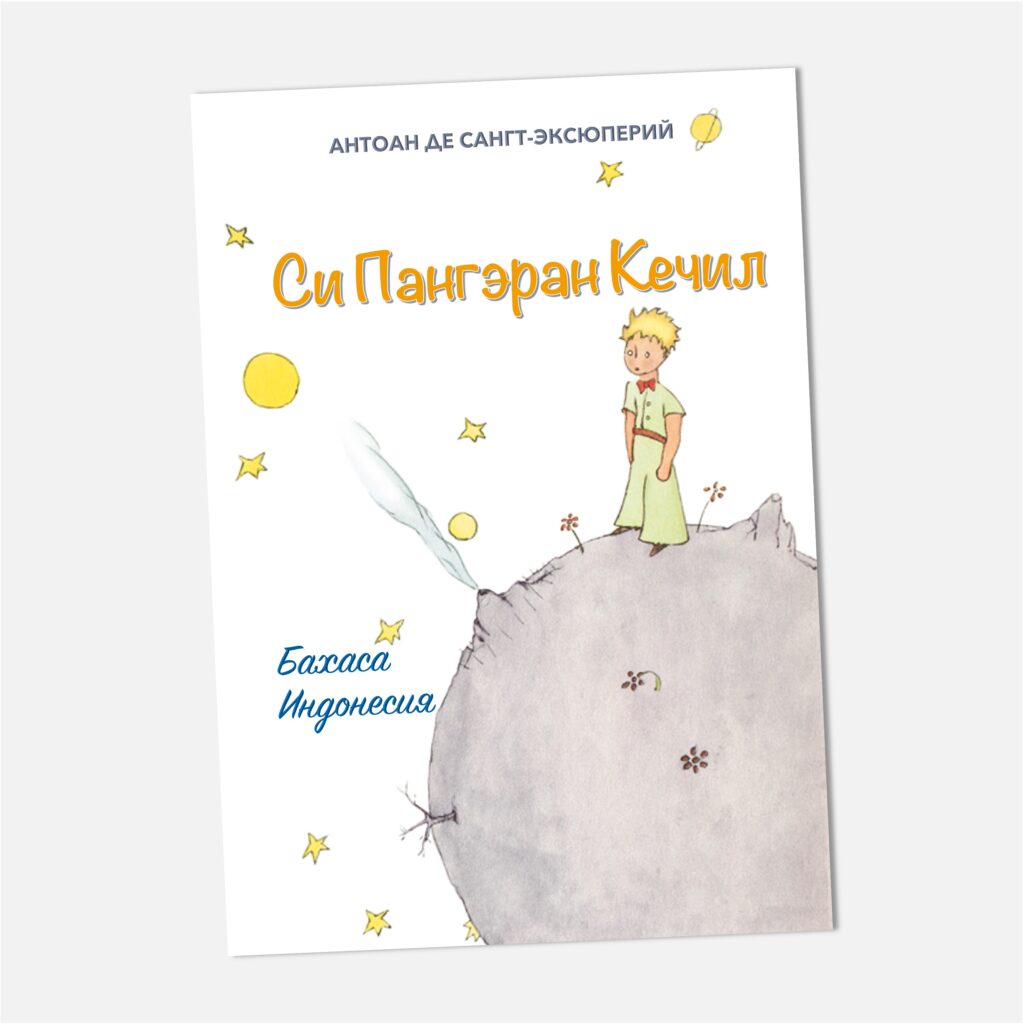 Graphics Novel Edition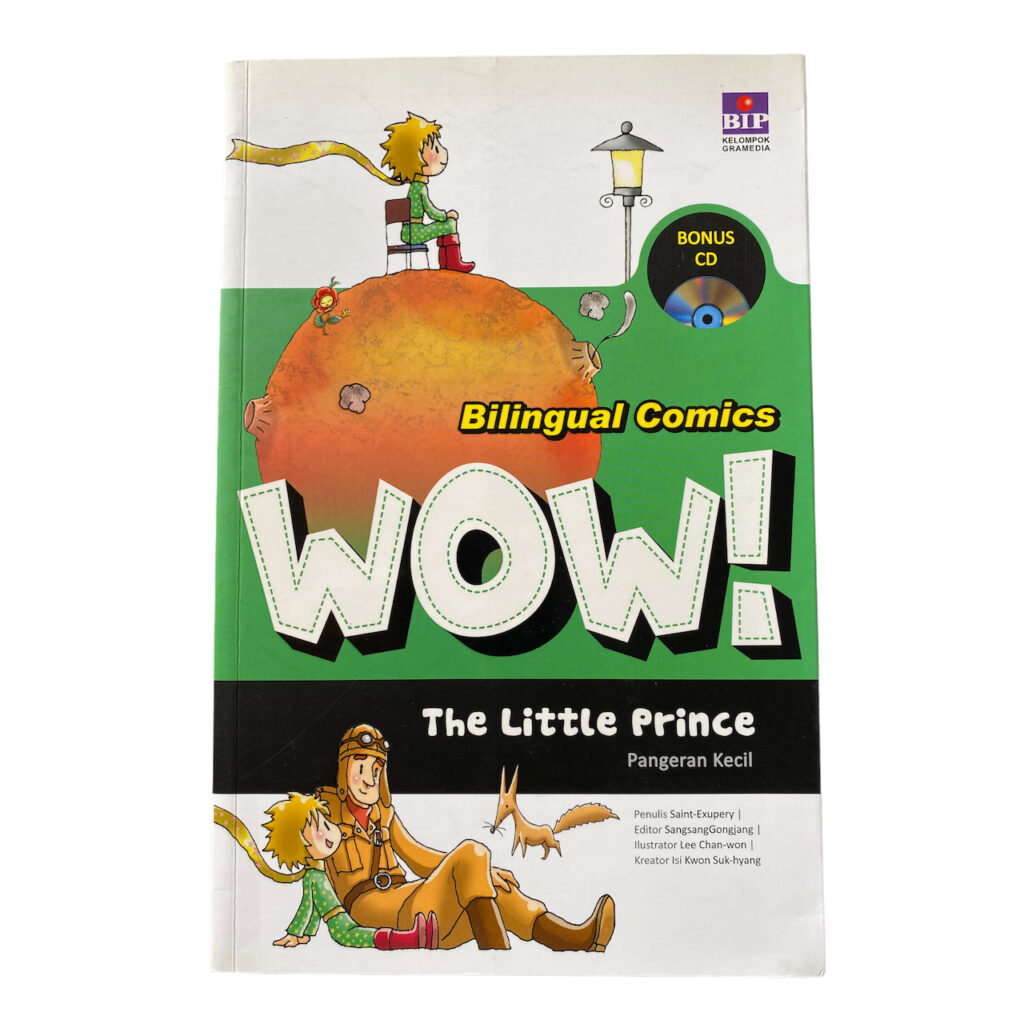 Wow: The Little Prince / Pangeran Kecil is a bilingual graphics novel translated from the Korean edition, illustrated by Lee Chan-wong.