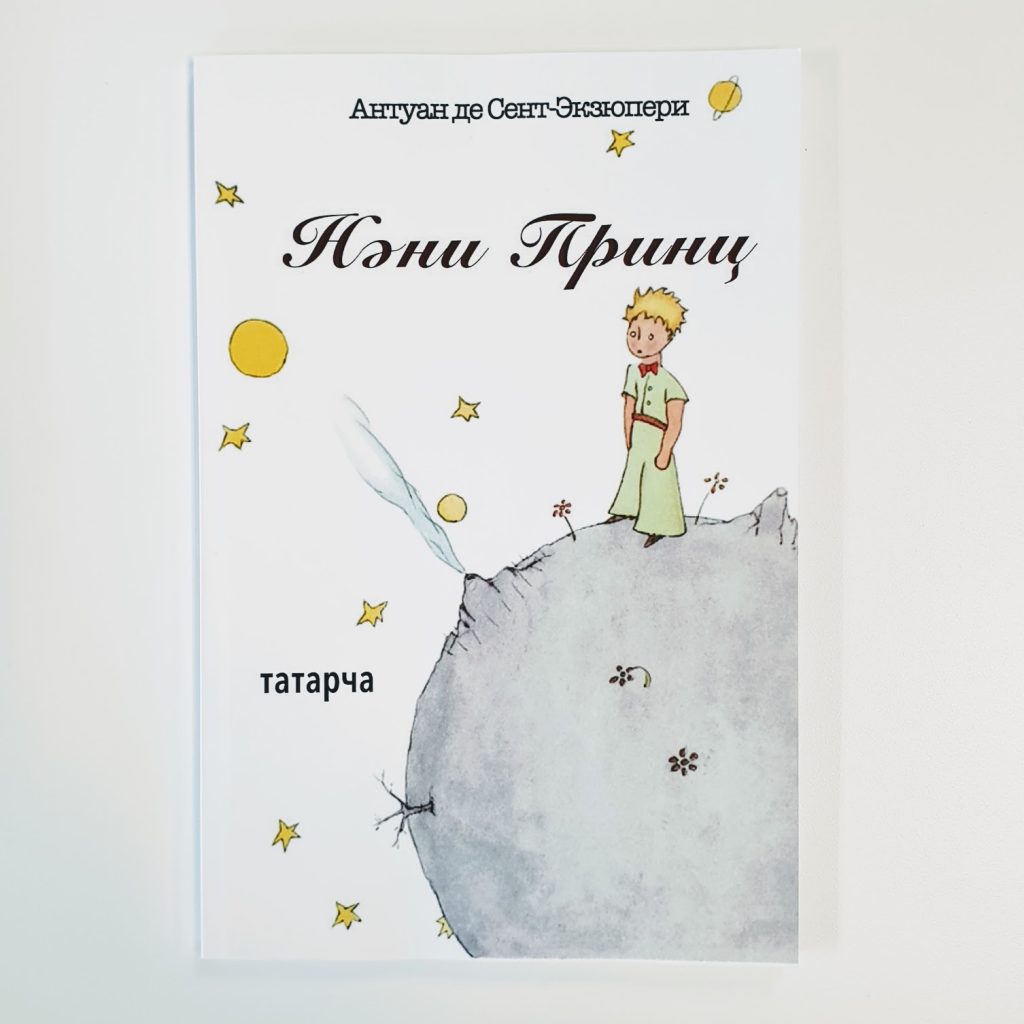 Нәни принц (Näni Prints) in Tatar language.
The Tatar language (татар теле, tatar tele or татарча, tatarça) is a Turkic language spoken by Tatars mainly located in modern Tatarstan (European Russia), as well as Siberia. It should not be confused with the Crimean Tatar or Siberian Tatar, which are closely related but belong to different subgroups of the Kipchak languages. Tatarstan itself is an autonomous republic within the Russian Federation, located in the Volga Federal District.
The official script of Tatar language is based on the Cyrillic script with some additional letters. The Republic of Tatarstan passed a law in 1999, which came into force in 2001, establishing an official Tatar Latin alphabet. A Russian federal law overrode it in 2002, making Cyrillic the sole official script in Tatarstan since. All official sources in Tatarstan must use Cyrillic (as shown above). In other cases, where Tatar has no official status, the use of a specific alphabet depends on the preference of the author (as shown below).