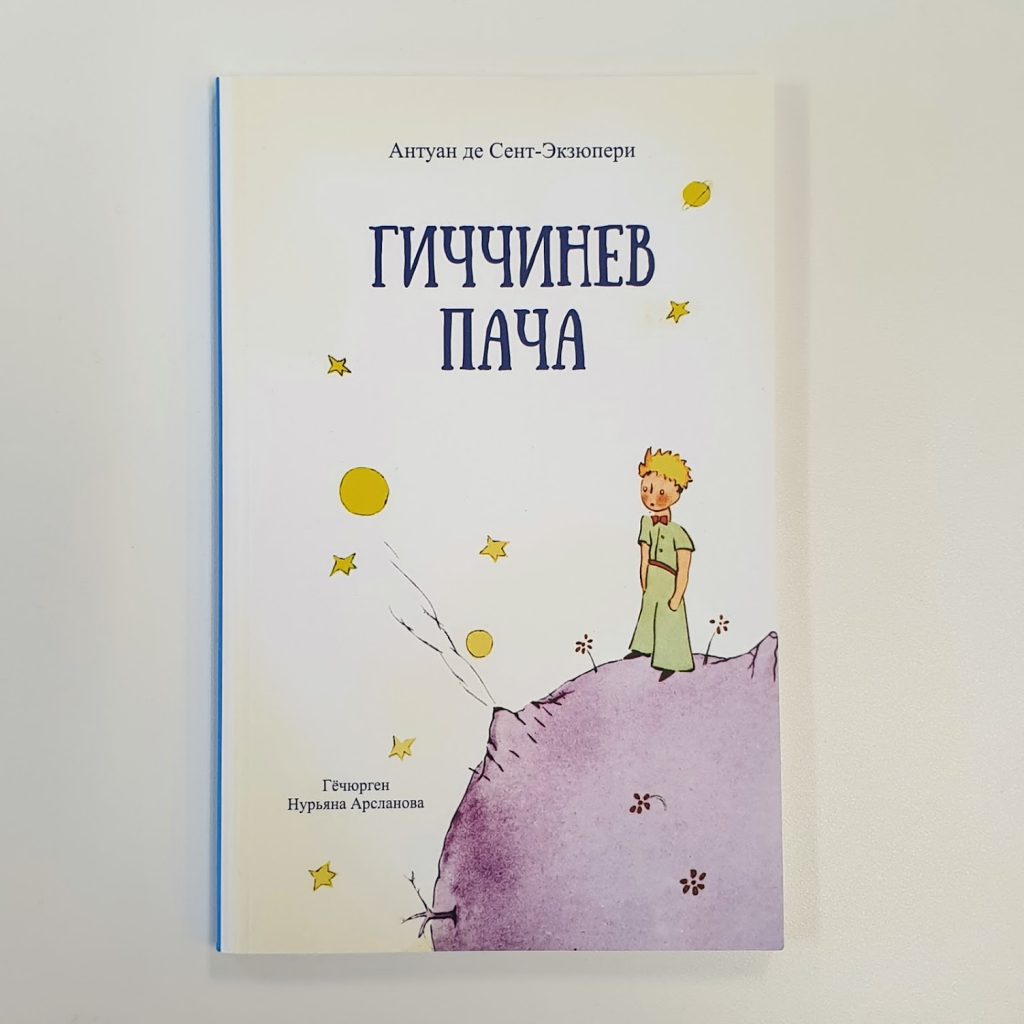 Гиччинев Пача (Gicchinev Pacha) — in Kumyk.
Kumyk (ҡумуҡ тил / qumuq til) is a Turkic language, spoken by about 400,000 speakers — the Kumyks — in the Dagestan, North Ossetia, and Chechen republics of the Russian Federation.
Kumyk belongs to the Kipchak-Cuman subfamily of the Kipchak family of the Turkic languages. It's a descendant of the Cuman language, with influence from the Khazar language, containing words from the Bulghar and Oghuz substratum. The closest languages to Kumyk are Karachay-Balkar, Crimean Tatar, and Karaim languages.
Amongst the dialects of the Kumyk there are Kaitag, Terek (Güçük-yurt and Braguny), Buynaksk (Temir-Khan-Shura) and Xasavyurt. The latter two became basis for the literary language.
This translator for this edition is Nuryana Arslanova, an award-winning Kumyk poet living in Makachkala, Dagestan. She sent this book directly to Indonesia. Thank you, Nuryana.