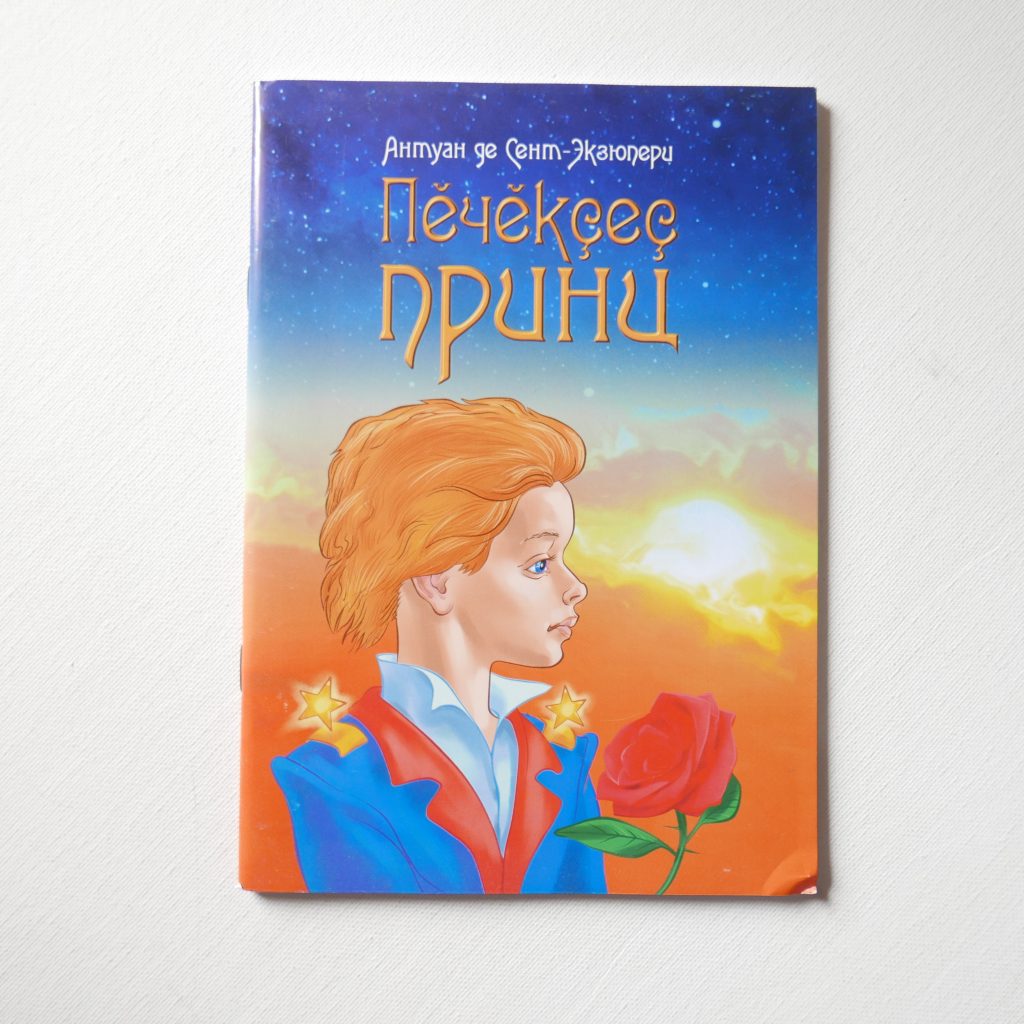 Пӗчӗӄҫеҫ Принц (Pèchèkses Prints) — in Chuvash language.
The Chuvash Republic is located in the center of European Russia, in the heart of the Volga-Vyatka economic region, mostly to the west of the Volga River, in the Volga Upland.
Chuvash (Чӑвашла) is the only surviving member of the Oghur branch of Turkic languages, one of the two principal branches of the Turkic family. Chuvash is the most distinctive of the Turkic languages and cannot be understood by speakers of other Turkic tongues, which have varying degrees of mutual intelligibility within their respective language subgroups. Chuvash is classified, alongside the extinct language Bulgar, as the only remaining member of the Oghuric branch of the Turkic language family. Since the surviving literary records for the non-Chuvash members of Oghuric are scant, the exact position of Chuvash within the Oghuric family cannot be determined.
The writing system for the Chuvash language is based on the Cyrillic script, employing all of the letters used in the Russian alphabet and adding four letters of its own: Ӑ, Ӗ, Ҫ and Ӳ.